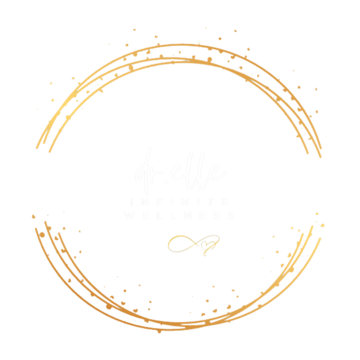 6 Weeks To A New Slimmer And Healthier You Is Possible
Let's work together to create a strategy that leads to more
energy, healthy weight loss, and even more confidence.

Let Me Guess...You've Tried EVERYTHING!
We hear that all the time...but there is a better way!
Erratic Lifestyles, Uneven Working Hours, Cigarettes, and Alcohol are slowly and silently setting up a
dangerous trap for your health & well-being!
With 36.2% of the population being overweight America is globally one of the
MOST OBESE Country!
Debunking Common Wellness Program Myths
Many of our patients feel like they've literally tried everything to address their wellness
challenges –Yet once we dive into their personal health history during the intake session,
it quickly becomes clear that they haven't tried "everything". And once they realize why
their previous efforts have not yielded the desired results, it opens the door for new
possibilities… especially when you have the right program and guide by your side!
Yes, you can't make more time… but you can choose how to spend your time. When you're
not at optimal health, you're missing out on so much in life… from your work productivity,
your social life, to your happiness. Imagine all the time wasted struggling with your health
condition, unable to pursue the things you love most! Or consider all the time wasted
managing chronic dis-ease without ever resolving the underlying issue. That's why we believe that establishing optimal health is one of the cornerstones for an optimal life. So to make this program as convenient as possible, we provide several options to schedule your intake (from in-person to telemedicine consult via video)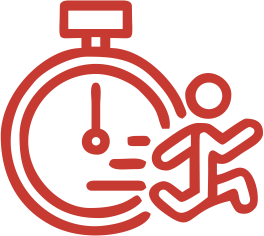 I CAN FIGURE THIS OUT MYSELF
If information alone were enough, then Dr. Google would have already healed you, right?
Frankly, we live in a world with an overabundance of information, often conflicting with each
other – that's why we provide something far more valuable… clinical insights on what your
specific situation requires. As integrative medicine practitioners, our team has the expertise
to get to the root cause of what ails you, and then craft a custom-tailored strategy to address
your wellness challenges and help you reach your health goals.
Why Conventional Medical Approach Is Not The Answer?
A common scenario is to have finished a course of antibiotics or steroid drug and shortly end up with a yeast infection. Drugs that specifically address the fungus or candida destroy some of the yeast. The years that are not affected by the drugs begin to colonize in vast numbers and become more and more drug-resistant. As the yeast multiplies in its stronger state, they produce toxins that attack the body's defense (immune system). These same drugs also destroy the friendly bacteria or flora in the body so there is no defense against the new, stronger fungus.
When a candida sufferer is prescribed a symptom-stuffing drug such as antibiotics, steroids of any kind, or antifungals, the weakest yeast is eradicated. However, yeast mutates and the strongest survives. For the next outbreak, conventional medicine will prescribe higher and higher doses of antifungal. This makes the yeast stronger and further weakens the immune system. Solving candida with drugs "stuffs' the immediate discomfort, but causes the yeast to come back with more strength and more symptoms develop almost immediately upon the end of the drug intervention.
Infinite Wellness Program
Be proactive, feel better than ever, and get the tools and education you need to
take charge of your health and feel better than ever!
Are You Ready To Embrace Your New Healthy Body?
Combining our Award Winning Coaching Program with the Doctor's Choice of
Metabolic Support you will see fantastic results!
We use a science based approach to wellness and weight loss. Proud to utilize an All-Natural & Hormone-Free Solution!
Thinfinity® Metabolic Drops
Thinfinity® Metabolic Drops helps your body access the hard-to-reach visceral fat while providing support for your organs while combating anxieties and suppressing hunger**. Our products contain all-natural ingredients that are doctor-approved and created in an FDA-certified lab.
DON'T LET THAT VISCERAL FAT KEEP YOU DOWN!
**Only Sold Through Licensed Healthcare Professionals,Thinfinity® Metabolic Drops has been trusted by
doctors for years because it works.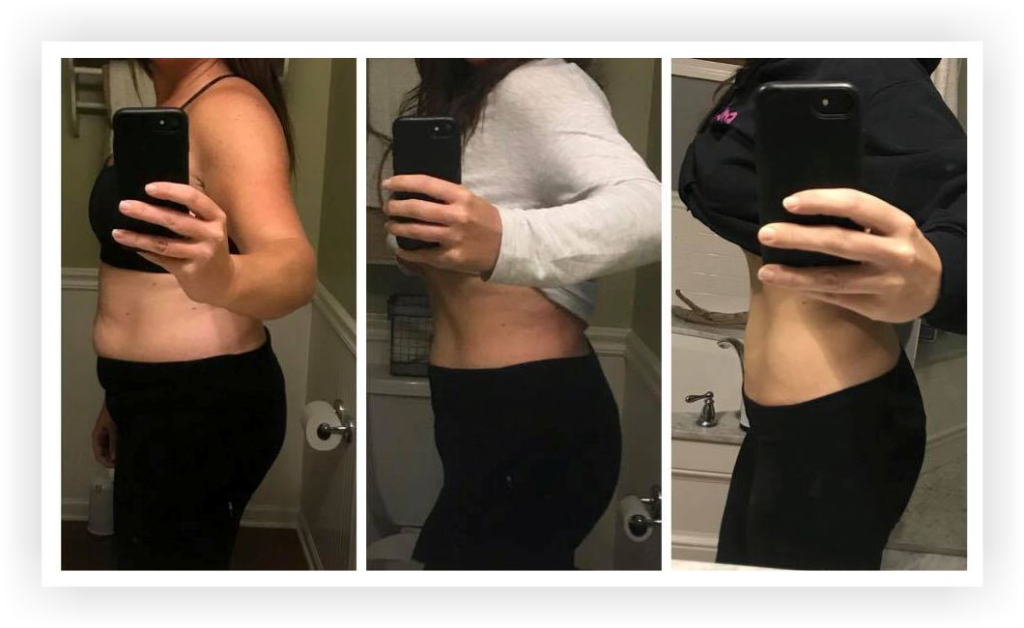 When you are dealing with weight gain or stalled weight loss due to yeast overgrowth, you need weight loss drops that will perform three specific functions:
Thinfinity® Candida Drops are effective because it uses a combination of natural supplements that specifically support weight loss and all work together to stop yeast overgrowth in its tracks and eliminate stubborn visceral fat. By healing your digestive system and detoxing your system, your organ function will begin to improve, and you can start to feel more energy, reduced cravings, improved mental clarity, and be more well- rested.*
With nearly immediate results, when you try Thinfinity® and the Infinite Wellness Program, you'll be ready to start doing the Skinny Dance!
Our Program will not only help you lose weight but also solve
SKIN
PROBLEMS
CONSTANT
FATIGUE
PERSISTENT
WEIGHT GAIN
POOR QUALITY
OF SLEEP
BAD
BREATH
DEPRESSION
& ANXIETY

CONSTIPATION PROBLEMS
MUSCLE
PAIN
Hi, I'm
Dr Elle Provencher
BOARD CERTIFIED DOCTOR OF NATURAL MEDICINE
I treat each one of my patients as if they were one of my family! My credo as a Natural Health Practitioner is, to do the body no harm. All of our programs offer PROVEN solutions to wellness. Focusing on Natural Health Products and science based methods to offer solutions that are enhanced with our heart-based, non judgemental approach.
Over the course of the years, I have had the opportunity to work with highly skilled medical and holistic practitioners. By being involved with these people, I have had the ability to create a pathway of successful healing for people using a mind-body connection. Using the healing arts for HOLISTIC nutrition with balanced supplementation, vibrational energy medicine, hypnosis, stress management, and the use of aromatherapy, my patients have shown a better quality of life and optimized health.
JUST LIKE YOU, I STRUGGLED TO GET MY HORMONES AND WEIGHT UNDER CONTROL
Unbeknownst to me,I had an underlying health condition that regular medical doctors did not discover. This issue contributed to me gaining weight and not feeling well. Sleeping through the night was a novelty, feeling stressed all the time, overworking and feeling bloated all the time.
Even though I used all of my tools to help me nutritionally, I knew something was off. I started to do some deep diving research and focused on how to detoxify my cells so that they could communicate better. I tested my theories on myself, ( yes! I was my own test subject!) I knew every diet out there from my trainings and none of them worked. I worked out daily, nope- that didn't work. I even did keto, 6 weeks of it. Lost only 4 lbs. Extremely frustrated so I did more research!
Finally! I found the solution!
The only thing that did work, was the program I offer below! I dropped 8 lbs in 8 days and over the course of 3 months, my health became pristine, my weight was at a healthy weight. No more bloat or inflammation! I even have more lean muscle! Bonus! The weight has stayed off!
How fun, this program is for real people. You will eat real food! This program has helped people all of the world transform their health and get well. This detox is the infinite wellness program that will help you too!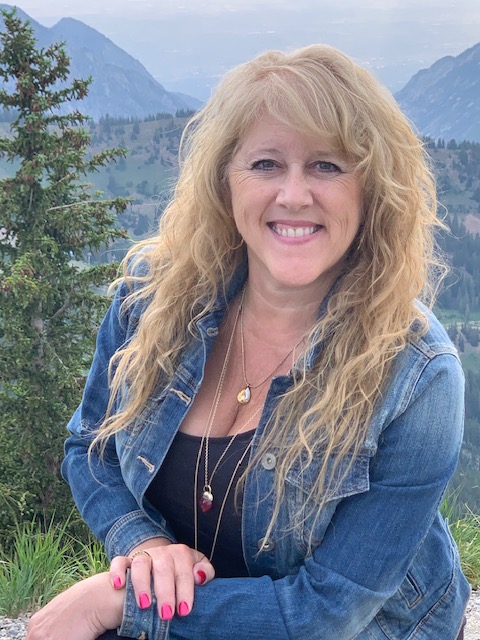 I have had the pleasure of working with Dr. Elle, she is an amazing and knowledgeable health coach. She helped me with my own health issues and I will forever be grateful! I just love her unconditional and unwavering love and support. I highly recommend Dr Elle - she is a blessing to all she touches!
This Natural Health Practitioner is so incredibly gifted in her knowledge of life science and many many natural holistic healing modalities and SO passionate about helping women/men live their best lives.
Her Thinfinity Program (TM) is changing lives … helping people release Candida overload, Detoxing in healthy ways, and educating patients around the value of Intermittent Fasting to reboot the body, supporting them with embracing a "delay don't deny" lifestyle which speaks so LOUDLY to me!
If you are looking for support and are "sick and tired of being sick and tired" OR have a goal of losing weight and improving your quality of life and you are READY to embrace a healthier lifestyle -please reach out to Dr Elle! She has more than a decade of education and continued learning in the field of weight loss/bariatric support and integrated health Her weight loss and weight reset programs include 1-1 tele-health support, proper supplementation, and all you need to be successful
Frequently Asked Questions
Are the Thinfinity Metabolic Supplements clinically tested?
Yes, these supplements are clinically tested and FDA Approved. They do not have any harmful side effects.
Do I have to worry about falling off track and gaining weight back once I lose it?
No, we aid you to reach your goal sustainably along with giving you a complete bonus exit strategy for continued stress, so you don't have to worry about gaining weight back once you lose it.
Do Thinfinity Metabolic Supplements have harmful side effects?
No, these supplements are clinically tested and FDA Approved. They do not have any harmful side effects.
What are the ingredients in these supplements?
Thinfinity Metabolic Drops Ingredient List
Active Ingredients:
Vitamin E (as Alpha Tocopheryl Acetate), Niacin (Niacinamide), Vitamin B6 (as Pyridoxine HCL), Vitamin
B12 (as Cyanocobalamin), Zinc (as gluconate), Potassium (as Potassium citrate)
Proprietary Blend:
L-Ornithine HCL, L-Glycine, L-Arginine HCL, L-Tyrosine, Glutamic Acid, Beta Alanine, L-Carnitine, L-Serine,
Resveratrol, Garcinia Cambogia (50% HCA), Forskolin, and African Mango
Other Ingredients:
Filtered Water, Organic Cane Alcohol, Lauric Arginate, Potassium Sorbate, Stevia Leaf, Eleuthero,
Dandelion Root, Burdock Root Powder, Red Clover Herb, Guggul Gum Extract, Luo Han Guo, and Berry
Flavoring, Citric Acid
Thinfinity Candida Cleanse Ingredient List
Active Ingredients:
Proprietary Blend
FOS, Digestive Enzyme Blend, Garlic Powder, Acai Fruit Extract, Green Tea Extract, Spinach Juice Powder,
Blueberry Juice Powder, Oregon Grape Root Powder, Jerusalem Artichoke
Other Ingredients:
Filtered Water, Grapefruit Seed Extract, Flavor, Stevia Extract, Lauric Arginate, Potassium Sorbate
Thinfinity Stabilizing Drops Ingredient List
Active Ingredients:
Vitamin E (as dl-alpha tocopheryl acetate), Vitamin B6 (as Pyridoxal 5 Phosphate), Vitamin B12 (as
Methylcobalamin)
Proprietary Formula:
L-Olycine, L-Arginine, L-Glutamine, Hoodia, Glucomannan
Other Ingredients:
Distilled Water, 8% Organic Cane Alcohol, Mixed Berry Flavor, Stevia Extract (Rebaudioside A 99%), Citric
Acid, Lauric Arginate
Are these supplements FDA Approved?
Yes, Thinfinity Metabolic Supplement products contain all-natural ingredients that are doctor-approved and created in an FDA-certified lab. Only Sold Through Licensed Healthcare Professionals, Thinfinity® Metabolic Drops have been trusted by doctors for years because it works.
How fast can I reach my goal?
The results depend on your dedication. You can see visible changes in as little as 3 months, reaching your goal within a few months or taking some time to reach them if you're inconsistent.
Who is this program NOT good for?
This program is NOT good for you if you don't want to put in the hard work to get positive results. If you don't want to change your lifestyle for the better and live life free of diseases.
Don't Neglect Your Problems Any Longer
Stop worrying about problems and let the professional handle it for you. Make up your mind and let's start a new journey.
© 2022 Infinite Wellness. All Rights Reserved